MEAG Power is solely focused on serving the needs of our 49 Participant public power communities. We rely on our team of talented individuals with diverse skills and backgrounds to accomplish our mission: to deliver to our Participants advantages that combine to ensure long-term success.
Our Culture
Our employees share common values and work within a professional, collegial culture in support of this mission.
We encourage a diverse and inclusive workplace and are an equal opportunity employer that does not discriminate on the basis of age, color, disability, gender, national origin, race, religion, sexual orientation, veteran status or any classification protected under federal, state or local law.
MEAG Power participates in the Employment Eligibility Verification (E-Verify) program as required by Federal and State law. Our federally issued user identification number is 347433 and was issued July 30, 2010.
Our Values
Customer Focus
Enhance our relationship with our customers by exceeding their expectations.
Integrity
Conduct business in a fair, honest and ethical manner.
Excellence
Continually strive for improvement and challenge the status quo.
Teamwork
Seek out and value different opinions, support others and work together to achieve what
is best for the Participants and MEAG Power.
Stewardship
Protect our Participants' physical and financial assets. Meet our contractual, environmental, and regulatory responsibilities. Provide a challenging and rewarding work environment for all our employees.
Responsiveness
Work enthusiastically with a sense of urgency. Seek out opportunities to help others.
Testimonials
See what our diverse workforce of talented employees have to say about what it's like to be a part of the MEAG Power family.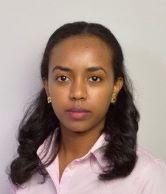 Rebika
Regulatory Compliance Manager
I began my career at MEAG Power 12 years ago as a Senior Protection Engineer, became a Supervisor 3 years later, and was Manager, Protection & Testing for 5 years before assuming my current role. Working for a close-knit organization like MEAG Power has allowed me to gain knowledge of several utility industry aspects, particularly the Transmission Engineering side. Observing the direct benefits of our efforts for the 49 Participant communities we assist inspires us as a company to strive even further.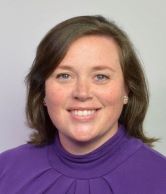 Lisa
Principal Accountant
I have been with MEAG Power for 15 years. It is a small organization but provides plenty of opportunities to grow and move to other areas of interest. I started in the Internal Audit department right out of college and worked my way up to my current position as a Principal Property Accountant. What I enjoy most about working at MEAG Power is the people. It feels more like a family than a corporation. The people care about each other and work together to create a professional atmosphere to support one another's professional and life goals. I have found the organization to support my professional goals, such as obtaining my Master's degree, as well as my personal goals. I couldn't think of a better organization to work for and a better group of people to work with every day!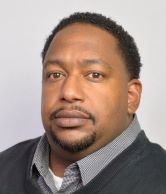 Nantambu
Supervisor, Energy Management System
From the day I started, I felt like I was in the right place. One of the recurring themes I noticed about several of the employees was the number of years they had been at MEAG Power. After being here only a few months, I had the thought that maybe I would eventually be in the majority of those who had a long tenure working at MEAG Power. Nearly 20 years later, I can truly say that the organization is committed to its employees, with an emphasis on balancing work and whatever life has to throw at you. I am very fortunate to work in such an environment with so many talented and devoted individuals. MEAG Power's steadfastness in its commitment to its employees and dedication to its mission to provide reliable power to its Participants are the cornerstones of its success.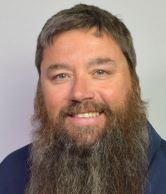 Kane
Construction Superintendent
I have been in the Transmission field for 25 years. I began my MEAG Power career as a contractor in 2016 and then accepted a position as a construction coordinator in 2018. What I like about the organization is the talented people and family atmosphere. I feel like I'm given every tool for success from my managers. I would highly recommend MEAG Power as a career choice.
Open Positions
Click the job title below to view details about our current open positions.