MEAG Power is solely focused on serving the needs of our 49 Participant public power communities. We rely on our team of talented individuals with diverse skills and backgrounds to accomplish our mission: to deliver to our Participants advantages that combine to ensure long-term success.
Our Culture
Our employees share common values and work within a professional, collegial culture in support of this mission.
We encourage a diverse and inclusive workplace and are an equal opportunity employer that does not discriminate on the basis of age, color, disability, gender, national origin, race, religion, sexual orientation, veteran status or any classification protected under federal, state or local law.
MEAG Power participates in the Employment Eligibility Verification (E-Verify) program as required by Federal and State law. Our federally issued user identification number is 347433 and was issued July 30, 2010.
Our Values
Customer Focus
Enhance our relationship with our customers by exceeding their expectations.
Integrity
Conduct business in a fair, honest and ethical manner.
Excellence
Continually strive for improvement and challenge the status quo.
Teamwork
Seek out and value different opinions, support others and work together to achieve what
is best for the Participants and MEAG Power.
Stewardship
Protect our Participants' physical and financial assets. Meet our contractual, environmental, and regulatory responsibilities. Provide a challenging and rewarding work environment for all our employees.
Responsiveness
Work enthusiastically with a sense of urgency. Seek out opportunities to help others.
Testimonials
See what our diverse workforce of talented employees have to say about what it's like to be a part of the MEAG Power family.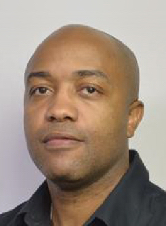 John
Transmission Systems Administrator III
I've worked for MEAG Power for six years and it's truly the best job I've ever had. I knew that this company was different when our department head showed up to one of my powerlifting competitions on a Saturday for no other reason than to cheer me on. I'm especially impressed with how committed everyone in the organization is to supporting each other's family commitments.
As with any job, you get out of it what you put into it. But at MEAG, I've always felt that my supervisors and managers were personally invested in my success. Every week I get opportunities to do work that's interesting and has a real impact on people's lives. There's nothing like getting emails from a mayor at one of our cities thanking you for helping to restore the power to their community after a major storm.
Working in the MTMC is truly a team effort unlike any other job I've ever had. Every single day, MEAG employees prove that you can get a lot done. It's a relaxed but professional atmosphere and I'm proud of what we accomplish here.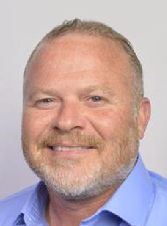 John
Director of Information Services
I started my career 19 years ago with MEAG as a Senior Developer in the Information Services group. What first stood out to me was the clear mission of the company. I felt that I was in a boat where everyone is rowing in the same direction. The organization is filled with talented, dedicated and friendly people. The work is challenging while still providing a great work/life balance. Even after my many years I still feel like I'm learning each day.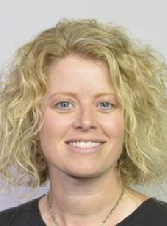 Holly
Senior Regional Manager
I've been with MEAG Power 3 years. What I enjoy most about working at MEAG Power is the people. Not only the people who work at MEAG Power but also the people that I get to interact with in the cities as part of my job. As a Regional Manager I have the distinct pleasure of working with every department in our company and visiting with Participants to discuss various topics. It is rare today to find a company that treats their employees like family and not like a number – here at MEAG Power we are treated like family. This treatment is certainly a factor in why we have employees who have been with the company for decades – our turnover is very low. People truly enjoy their jobs and feel that they are making a difference and contributing to a common goal of helping our Participants succeed and thrive.
Tyler
Substation Engineer
I began my engineering studies with the overwhelming desire to work in the power industry. I knew to accomplish this I would need to work a co-op or internship but was concerned that I'd be making coffee or scanning documents rather than doing anything power-related. When I was given the opportunity to co-op at MEAG Power, I went in with uncertainty but everyone expressed only encouragement toward me and my burgeoning career. They always took time to answer questions, teach me, and include me in projects.
I never felt as if I were just another "co-op student." I felt part of a family; a close-knit group of coworkers resembling friends more than colleagues. I left MEAG Power upon my graduation to pursue other ventures, but the urge to return never diminished. Nowhere else did I witness an organization with so much heart for its employees and Participants. It's truly special.
Earlier this year I got my wish when I joined MEAG Power full-time as a substation engineer.
Open Positions
Click the job title below to view details about our current open positions.