MEAG Power, Participant & Public Power News

Lawrenceville Social and Community Programs Making an Impact
"As I was leaving a Leadership Gwinnett meeting, someone asked me about the city's relocation initiative," said Lawrenceville City Manager Chuck Warbington. "Of the city residents who [previously] only had a hotel room to call home, 55% are now in a permanent housing situation."
During the meeting, Warbington spoke further on the results of the work of Impact46. His sense of pride about residents whose lives were elevated by the synergy of a collective plan was clear. Impact46 is a collaboration of government, businesses, churches, educators, and non-profit entities that share a unique commitment to community. The connection is underscored in the Impact46 moniker; the numerals 46 are the shared final digits in their common ZIP code.
Addressing social inequities and building community are common themes among Lawrenceville's leadership. Mayor David Still noted that the highlight of a recent Friday began with 50 high school students on the steps of city hall for an engaging Q&A session. Following the give-and-take, the students headed to various locations in the city to explore merchant dynamics and municipal operations, each sporting "Love Lawrenceville" T-shirts.
Impact46 nurtured the "Love Lawrenceville" concept, as well as Summer of Impact, a youth-leadership program, now in its fourth year. The class of 2022, comprising 29 high school students from Central Gwinnett and Discovery High Schools, signed contracts for eight-week paid summer internships with local businesses or non-profits.
Lawrenceville was also a recent recipient of a $5 million Resiliency in Communities After Stress and Trauma (ReCAST) grant to support the city's vision that will lead to improved behavioral health, empowered residents, reductions in trauma, and sustained community changes. The ReCAST grant is a federal grant awarded through the Substance Abuse and Mental Health Service Administration (SAMSHA), provides $1 million annually for five years and involves sub-grantees: Impact46, Families First, and Georgia Center for Opportunity  Learn more at lville.city/recast
The ReCAST grant will be transformational for the lives of families and individuals in this community of roughly 31,000. Lawrenceville plans to use the funds to connect families to mental health resources, as well as strengthen Project F.I.R.S.T., the first responder program that sends mental health clinicians out on police calls. The funds will also be used to create programs to engage and support youth, with a goal of eventually serving 1,700 high-risk youth.
Redevelopment. Higher education. The arts. Initiatives in these areas create promise and opportunity in Lawrenceville.
SouthLawn, a $200 million mixed-use town center development has added approximately 600 residences, more than 15,000 square feet of retail space, and includes a town green space near the historic downtown. It connects city hall and the police station with the increasingly popular Lawrenceville Lawn, a 5.5-acre city park, and encourages walkability within the city. Developers broke ground in 2018; some residential units are currently occupied, and final completion is anticipated in 2022.
"This public-private partnership has delivered to Lawrenceville a much-needed renaissance in the community," said Warbington, "executing the city council's vision for a more urban and sustainable activity center in our community."
To be a college town is an enviable position for a community. It typically brings vibrance, fresh ideas, opportunity for entrepreneurship, and a diverse workforce. Lawrenceville is no different. Georgia Gwinnett College opened its doors in 2006 in Lawrenceville to less than 200 students. Today, with 12,000 students, the liberal arts institution offers associates and bachelor's degrees, as well as graduate programs, in partnership with other institutions.

Town center and the campus are joined by a $30 million, 2.2-mile walkable corridor. The "College Corridor" features a new roadway, 4-foot bike lane, 10-foot multi-use sidewalk and future development opportunities. The college – and now the corridor – enhances the appeal, impact, and energy of Lawrenceville for students, educators, professionals, families, and merchants.
Lawrenceville has crafted its community as a destination for arts patrons, as well. The city has embraced the arts, particularly the performing arts, and has done it in a big way. Brochures proclaim a well-deserved reputation: "where art is a way of life."
Lawrenceville is home to Gwinnett County's only professional theater, the Aurora Theatre, the second-largest professional theater in the state. When the Aurora Theatre first arrived in 2007, the city, private development and a non-profit organization partnered to transform a 100-year-old church into a $7.5 million theater. Fourteen years later, Aurora Theatre moved into its new home – the $35 million Lawrenceville Arts Center (LAC) a 55,000-square-foot performing arts center, featuring a 500-seat grand theatre, cabaret, outdoor courtyard/performance space, and indoor and outdoor civic spaces.
Steps away from the LAC is the Gwinnett Historic Courthouse, which was built in 1885. This renovated structure now hosts private rentals and special events; it is particularly known as a wedding venue. The Gwinnett Historic Courthouse also is home to the Gwinnett Historical Society and the Gwinnett Veterans Memorial Museum.  Surrounding the downtown square, the City of Lawrenceville has installed double-sided programmable digital signs featuring videos, parking information, and important tourism information, in addition to student art in partnership with the Hudgens Center for Art & Learning.
"Having a programmable communications outlet in our downtown area allows us to keep tourism messaging fresh and relevant," said Warbington.  "Our partnership with the Hudgens Center to feature art in the City of Lawrenceville extends beyond the digital signs and includes art installations in City Hall."
The City of Lawrenceville draws vision, passion, and commitment from all points of interest in its compact 13-square-mile footprint in Gwinnett County. When everyone is engaged, everyone benefits. The impact is undeniable.
Mayor Still Recognizes Infrastructure Need
David Still was elected mayor of Lawrenceville in 2020. Previously, he served on the city council for four years. He also served on the Downtown Development Authority and currently serves on the boards of Gwinnett Medical Center Foundation and the Northeast Georgia Community Foundation.
Still is a life-long Lawrenceville resident, and a business owner. Early in his career, he was co-owner of the Gwinnett Post Tribune with his father. For 26 years, he worked in the financial industry as a Merger & Acquisition Master Intermediary (M&AMI) and Certified Business Intermediary (CBI).
"The growth of this community has been phenomenal, and growth brings challenges in infrastructure and services," said Still. "Strategic leadership is essential. To serve residents and businesses, MEAG Power is a partner in our growing infrastructure, delivering quality and reliability, as well as ensuring competitive rates.
"As mayor, I can participate in managing change. We must be life-long learners; the community is forever evolving. The best aspect of being mayor is providing opportunities for young people. I am always an encourager for them."
The City of Lawrenceville recently announced Lawrenceville Legacy Leaders, an eight-month youth leadership program in partnership with Impact 46. Students from Central Gwinnett, GSMST, Discovery, Phoenix, and Maxwell High Schools are eligible and final selections are being made in summer 2022 for a fall kick-off.
Lawrenceville's 200th Anniversary
Throughout 2021, Lawrenceville celebrated 200 years of existence in a variety of ways. The city was founded December 15, 1821. The original town square was the heart of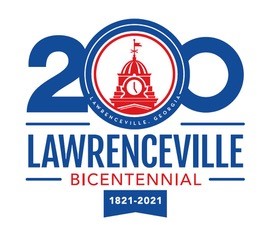 commerce and remains the center of downtown today. A mixed-use retail and business complex, Honest Alley, commemorates the place where mule buyers and sellers gathered to trade in good faith. One of the earliest manufacturers, Lawrenceville Manufacturing Company, made goods for the Confederate Army during the Civil War.
The Lawrenceville Female Seminary building was constructed in 1854. Originally a school for young women, it is listed on the National Register of Historic Places. Daughters of merchants, farmers, and professionals lived on-site to receive instruction in basic subjects, needlepoint, and conversational French. Today, it functions as a community activity building and houses the Gwinnett History Museum.
For additional information, visit www.lawrencevillega.org and www.downtownlawrencevillega.com.

Current is published by MEAG Power
1470 Riveredge Parkway, N.W., Atlanta, Georgia 30328 | www.meagpower.org | (800) 333-MEAG