MEAG Power, Participant & Public Power News

With Rivian, Georgia Poised to Become an Electric Vehicle Industry Nexus
The recent announcement that electric vehicle maker Rivian had chosen a site near Covington for its new $5 billion assembly plant and battery factory was a major win for the state. Rivian plans to employ 7,500 workers at its factory, a number state officials have said could grow to 10,000. Gov. Brian Kemp called it "the largest single economic development project ever in this state's history."
Until it was trumped by Hyundai's announcement in May that it would invest $5.5 billion in its own EV and battery plant in Bryan County, near Savannah, creating 8,100 new jobs.
On their merits, both announcements were astounding. Yet, they are only the biggest of numerous EV-related projects and initiatives announced over the past couple of years that seem to position Georgia as a nexus of the growing EV industry – with a number of related infrastructure companies and suppliers investing billions of dollars more in the state.
EV Growth Likely to Fuel Participant Growth
The growth of this industry, likewise, seems destined to fuel growth among MEAG Power Participants, both directly and indirectly. Some Participant communities are benefitting from direct and secondary investment from EV-related plant construction, tax-base growth and ancillary economic benefits. Down the road, as EVs begin to predominate, a boost in electricity sales seems a likely benefit across the board.
Commerce is a great example. SK Battery America is building two plants on a massive site along I-85 in Commerce. The $2.6 billion project, announced in 2018, will produce batteries for the Ford F-150 Lightning pickup truck and the Volkswagen ID.4. Plant one was slated to begin commercial operation early this year, while plant two is set to begin production in the first quarter of 2023. Approximately 2,600 jobs will be created at the plants by the end of 2023.
Construction and ongoing operations of the Rivian plant — only its second production plant — should have similar benefits to Covington. Rivian plans to build a carbon-conscious campus, with the plant eventually employing more than 7,500 workers. Once ramped up, the facility will be capable of producing up to 400,000 vehicles per year. Construction on the facility is expected to begin in the summer of this year, and the start of production is slated for 2024.
According to Rivian, site considerations included logistics, environmental impact, renewable energy production, availability and quality of talent, and a good fit with the Rivian company culture.
West Point got a similar economic boost when Kia chose the city for its first and only U.S. production plant 15 years ago. Kia's investment helped rejuvenate the area, delivering 2,700 jobs from Kia and thousands more from suppliers that also located in the state. Kia, which is part of the Hyundai Motor Group, says it will have 11 new electric vehicles by 2026 and hopes that by 2030, EVs, hybrids, and plug-in hybrids will comprise 40 percent of all its sales. It's not a stretch to think that the West Point plant will eventually be involved in the changeover to EVs; it was touted to be in the running to build an Apple EV before that plan was scuttled last year.
Rivian's new plant will produce not only pickups and SUVs, but also Amazon delivery vans. Electric buses are becoming more common, as well. Blue Bird, the venerable school bus brand manufactured in Fort Valley, expects to be scaling up eBus production capacity to 4,000 vehicles a year by 2024 to meet demand. It expects eBus demand to increase in part based on the Bipartisan Infrastructure Bill, which allocates $5 billion in funding for electric and low-emission school buses.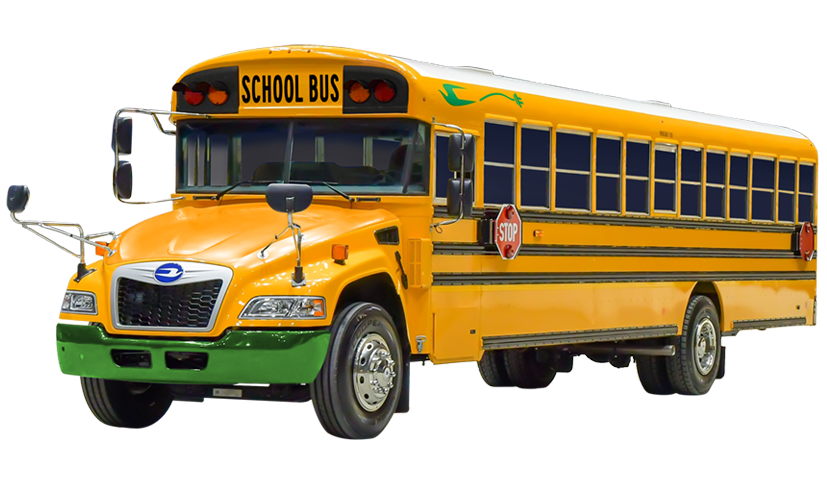 The University of Georgia has become a proving grounds, of sorts, for electric buses. It now has the largest fleet of electric buses on any college campus in the country. A fleet of 33 Proterra E2 buses (made in Greenville, S.C.) is a sign of the University's strategic plan to advance sustainability at its Athens campus.
State Support of EV Growth
Georgia's state government continues to work in support of EV growth, as well. In July, Georgia launched a statewide initiative to strengthen its position as a national leader in the electric mobility industry. Led by the Georgia Department of Economic Development (GDEcD), the Electric Mobility and Innovation Alliance (EMIA) includes partners from the private and public sectors ranging from electric utilities, government, industry, education, nonprofits, and other stakeholders, focused on advancing Georgia's role in developing the electric mobility industry and its supply chain. ECG's Daryl Ingram, senior vice president & chief external officer, is an advisor to the EMIA board. In conjunction with the initiative, GDEcD launched a new website: georgia.org/mobility. (See the Summer 2021 Current for a full report on the EMIA.)
And the state legislature just passed the Joint Study Committee on the Electrification of Transportation – https://www.gpb.org/news/2022/04/01/general-assembly-authorizes-study-committee-plan-rollout-of-ev-charging-stations – which should be signed by Gov. Kemp soon.
Charging the Foundation of EV Growth
Underpinning the acceptance and growth of EVs is, by necessity, a national charging network. The U.S. Departments of Transportation and Energy on Feb. 10 announced the availability of nearly $5 billion under the new National Electric Vehicle Infrastructure (NEVI) formula program established by the infrastructure law to build a national charging network.
NEVI will distribute the money over five years to help states create a network of EV charging stations, especially along the Interstate Highway System. The American Public Power Association (APPA), the National Rural Electric Cooperative Association, the Joint Office and the Edison Electric Institute (EEI) are working together to support EV charging plan development efforts.

Each organization has designated individuals to be the electric power industry liaisons to the Joint Office to help ensure utility engagement and facilitate the appropriate connections. For APPA, the designated contact is Patricia Taylor, Senior Manager, Regulatory Policy and Business Programs (ptaylor@publicpower.org). The APPA has also produced a very useful presentation called Navigating the Electric Vehicle Market.
Investor-owned utilities are also working on a national charging network. In late 2021, the National Electric Highway Coalition (NEHC), comprising more than 50 power companies, mostly investor-owned, announced plans to install EV fast-charging infrastructure along major U.S. highways by the end of 2023. The EEI is leading this effort.
The infrastructure work is being undertaken in response to increasingly rapid growth of EV sales. According to the U.S. Department of Energy's Vehicle Technologies Office, sales of light-duty EVs in the United States rose 85% last year, while sales of plug-in hybrid vehicles grew 138%. The EEI estimates that about 22 million EVs will be on U.S. roads in 2030, requiring more than 100,000 fast chargers.

Current is published by MEAG Power
1470 Riveredge Parkway, N.W., Atlanta, Georgia 30328 | www.meagpower.org | (800) 333-MEAG